Bianca Lorenne Pillowcase Set Blue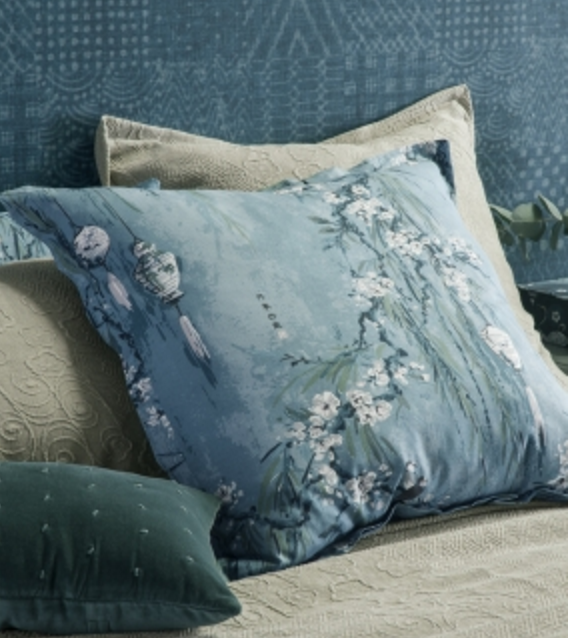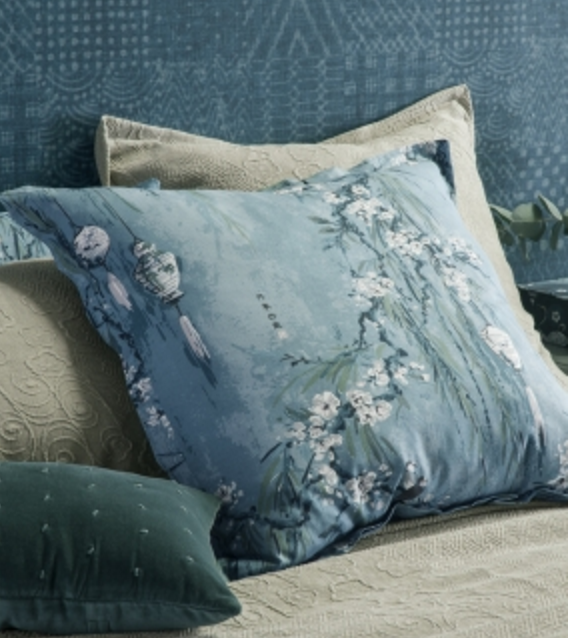 sold out
Bianca Lorenne Pillowcase Set Blue
Ornate lanterns and Japanese white eye birds perch amongst ethereal cherry blossoms, illustrating the dreamy, whimsical experience of the annual spring tradition of viewing cherry blossoms at night. Striking in scale and colour, our Chouchin print, exclusively hand painted for Bianca Lorenne, makes a bold but elegant addition to any room.
Bianca Lorenne's vision is to design exquisite bed linen and home textiles for the discerning customer, through a unique and stunning brand.
Fashioned by skilled artisans, with influences drawn from different centuries, cultures and traditions, this handcrafted couture range of bed linen and home textiles is created in a refined colour palette and embellished with exquisite adornments. Suitable in both the classic and contemporary home, these exclusive limited editions are released every six months to produce a fresh look.